Island Bison is a three hundred and sixty acre bison ranch located in Black Creek, BC. This large ranch features natural water sources, forest, brush, mud-wallows and dust pits, providing a unique free range lifestyle for these truly magnificent animals. Owners Marc and Lisa Vance have the goal of providing their friends and family with the healthiest red meat possible, and they believe that happy bison results in healthy, high quality meat.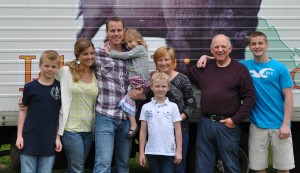 Utilizing a holistic approach, the bison are 100% grass fed without being given any grain finishers and they are raised without antibiotics or growth hormones. Every possible part of the animal is also used, not only the meat. Tendons and other by products are used for pet treats, skins are donated to First Nations for drum making, and even the fur is collected for tying flies.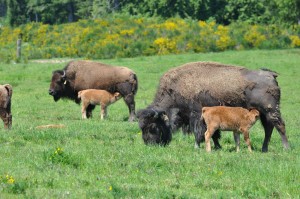 For the Vances, farming is sincerely a family affair. Marc and Lisa's four children as well as Grandpa and Grandma Watson all pitch in. This is important as from running the farm store, to feeding the young water buffalo, to making deliveries, there is a lot for everyone to do on this small family farm.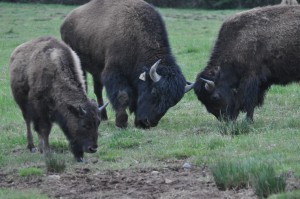 Here are some of the items that Island Bison supplies us
Ground Bison
Bison Burgers
Bison Bacon
Bison Pepperoni
Bison Farmers Sausage
Bison Wieners
Bison Smokies
Bison sliced Deli Meat