In 2007, Jim and Pat Peach purchased an 11 acre farm in the Cowichan Valley with the intent of creating a self sustaining farm for themselves, believing that healthy food equals healthy people. They quickly began raising free-range turkeys for their friends and neighbors as well and were continuously selling out.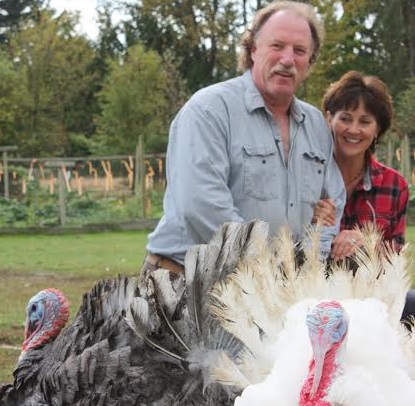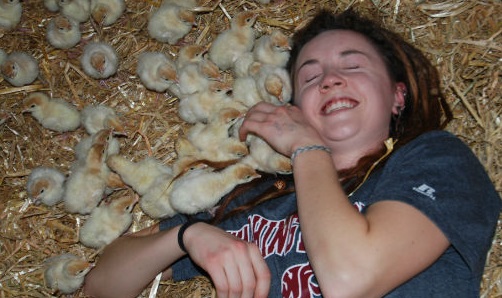 Realizing the growing need for fresh, healthy and local food on Vancouver Island, they expanded their dream and changed it to "helping Vancouver Island to have a sustainable food source of non-commercialized or industrial food." With the help of their children Dan, Ned, Sadie and Tia, Cowichan Valley farms has become an impressive grower of free range turkey, chicken and beef for the Cowichan Valley and Vancouver Island.
Cowichan Valley Farms only raises turkeys that are free range, antibiotic and hormone free, providing nine acres of pasture for their birds to roam and graze.  In the summer the turkeys take shelter in the shade of a ravine and forest, and in the winter their shelter is in greenhouses.  This large amount of space maximizes the amount of grass and grubs that the turkeys consume in their diet.
What truly makes Cowichan Valley Farms unique however is their use of greenhouses for shelter which provide a full supply of natural light, even with our rainy West Coast weather.  Jim and Pat are unaware of any other turkey growers that use this farming practice and believe this is why their turkeys are the tastiest!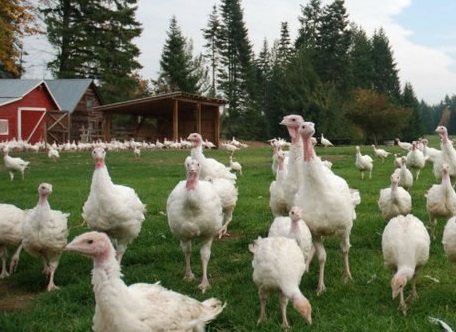 Cowichan Valley Farms supplies Naked Naturals with;
Fresh Free-Range Turkey (Seasonal)